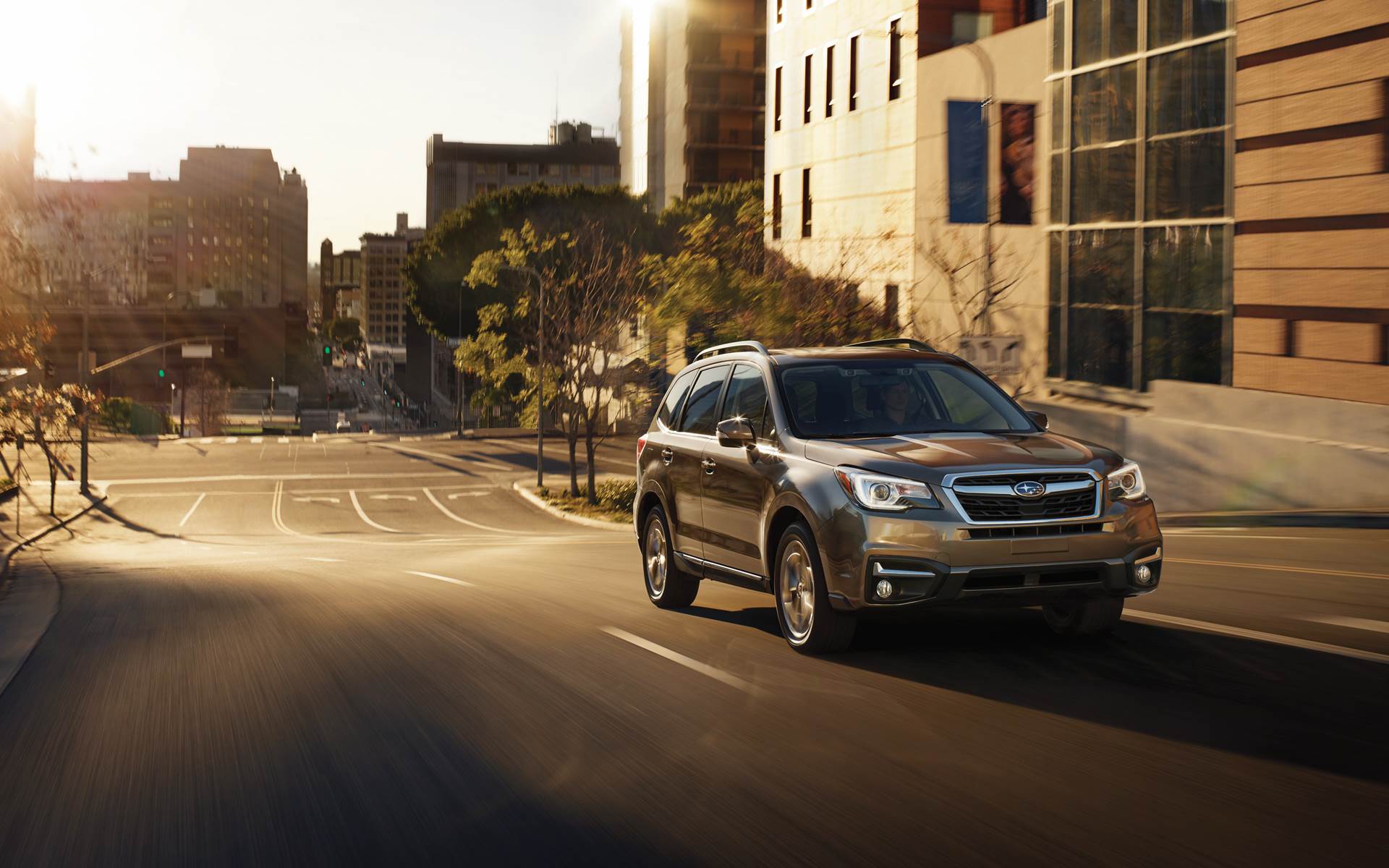 The 2017 Toyota RAV4 and the 2017 Subaru Forester are among the top picks of nearly every automobile magazine for compact crossovers: they do a ton of things well, don't sacrifice on space or amenities and are simply a great value for the money. Yet while it may seem difficult to pick between the two, a more well-rounded package is available if you opt for one over the other.
What You Get Inside
Ease of use is just as important as the technology that many car makers are sure to include in compact SUVs like the 2017 Forester and the 2017 RAV4. However, the designs of the cabin are different, and as such it can be a bit of a squeeze trying to fit into the Subaru. Once inside, both are admirably spacious, but thanks to the refresh, the Toyota stands out in terms of build quality, as well as fit and finish.
Even though the Subaru is known for versatility, the RAV4 still leads the segment in terms of cargo space, whether the seats are folded down or not. A power liftgate adds a nice touch when packing in heavy items as well. The Toyota also benefits from engineers working to continuously improve the Entune interface, improving the interactivity of GPS and smartphone systems, as well as app integration.
Safety Features
Toyota's Safety Sense system is standard on all 2017 RAV4 models and includes standard frontal collision mitigation, blind-spot monitoring and lane-departure warning. A version of this, EyeSight, is available on some Forester models, but you have to pay more, and then pay even more than that for automatic high beams and some other features.
Victorious: 2017 Toyota RAV4
Although the 2017 Subaru Forester is a fine choice amongst compact crossovers and many people enjoy it, the 2017 Toyota RAV 4 is the superior option thanks to its standard front-wheel drive, standard safety features and overall value proposition.
Visit our showroom today to learn more about the leading compact SUV that best fits your needs.